The Kayrod Gallery is open Monday – Friday from 10am – 3pm
Free parking in rear of building.
Please note: Event details may change in order to comply with Michigan and Federal Covid-19 regulations.
Ron Allen Project
September 22-30
The Ron Allen Project and Kayrod Gallery have joined forces to present a multi-media exhibition reflecting the creative instigations and shamanic spirit of Cass Corridor poet, playwright, and sobriety mentor, Ron Allen. Don't miss the opportunity to immerse yourself in the sights, sounds, and vibrations of a profoundly singular voice.
Second Sunday Artist Talk
Every second Sunday from 1 to 2pm,  Hannan Center and SAGE Detroit sponsors an artist talk. Check Hannan's social media channels and e-newsletter for the monthly featured artist.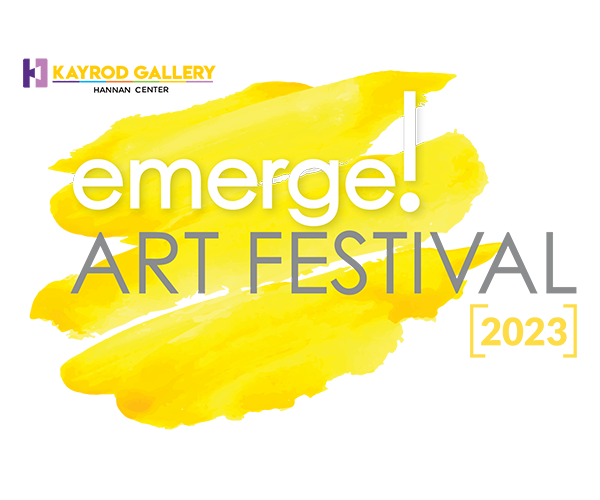 2023 Emerge! Art Festival Winners