What is the Fresh Food Share?
The FFS is a community food program in the City of Detroit. It is an easy and affordable way to purchase fresh produce, increase nutrition knowledge, and support local farmers.
How does it work?
Members pre-order a box of produce at their local community site by the 2nd Friday of each month. Note: Fresh Food Share orders are due the 3rd Friday of each month. Hannan Center is a local community distribution site.
Then, fresh produce is purchased at wholesale prices from local farmers at Eastern Market, including Detroit growers. The fresh produce is packed into individual shares by volunteers at Gleaners Community Food Bank. Hannan senior volunteers help pack the produce the third Thursday of each month, leaving from Hannan on a van at 12:30pm and returning around 3pm. 
The boxes are delivered to Hannan and members pick up their boxes the 3rd Friday of each month, 12noon-1:30pm. Each box contains a nutritious variety of vegetables and fruits and a monthly newsletter with recipes and nutrition information.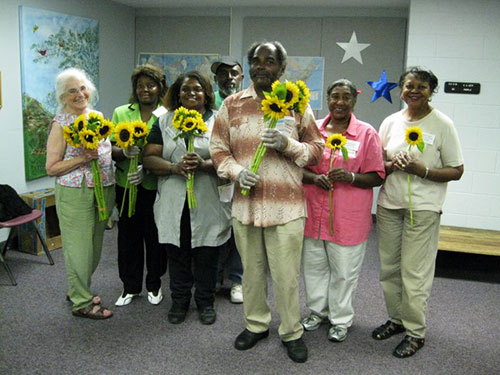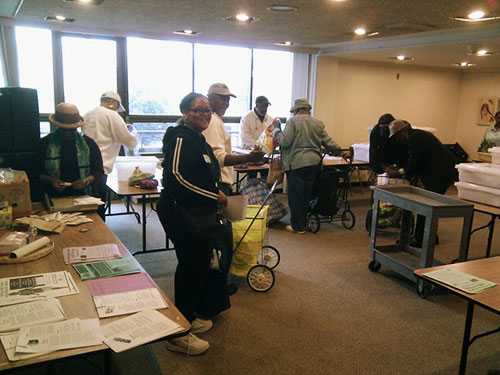 Where can I register and place my order?
Applications are available in the Hannan Center Lobby, 4750 Woodward Avenue. Or, download an application here. Payment and completed application may be turned into the Fresh Food Share representative.
How can I pay?
Cash or check payable to "Fresh Food Share" are excepted during ongoing registration. Payment by Bridgecard at Hannan 12noon-1pm the 3rdFriday of each month.
Biggest Bang for your Buck! Large Mixed Veggies & Fruit: 30 pounds for $24.
For the Single Person! Small Mixed Veggies & Fruit: 20 pounds for $14.
For the Sweet Tooth! Small Fruit Only: 12 pounds for $14.
Support a Senior! Small Mixed Veggies & Fruit: 20 pounds for $14. Cards available in the Hannan Center Lobby or via download here. Utilize the same process for payment as above.
Questions?
Ariana Riegel, Fresh Food Share Coordinator, 313-550-8034