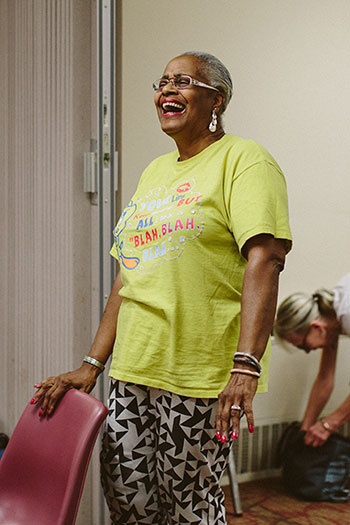 The mission of Beyond U (formerly the Hannan Center for Lifelong Learning) is to foster a community of shared learning and support, encouraging older adults to contribute their knowledge, skills and perspective in a variety of ways to benefit themselves and the greater community.
By creating opportunities promoting personal expression and well-being, the Center supports individuals as they develop new strengths and satisfactions to enrich daily life and maintain independence.
See the Class Schedule page for current classes and prices.
Information on services for seniors? Call Zena Baum Senior Service Center social worker at 313-833-1300, x 32 in the Zena Baum Service Center.
Instructor Information:


Any instructor willing to teach a new course must fill out the Beyond U Course Proposal Form and submit to the program director Pat Baldwin. Email: pbaldwin@hannan.org


Beyond U Course Proposals must be submitted sixty days prior to the start of the upcoming term. 


Classes must be approved and signed by program director.(Feedback regarding the class will be sent via email or U.S.mail within thirty calendar days after the proper documentation has been submitted)


If the class is approved, then the new course must speak with  Program Director as to discuss classroom location and arrangements. (Syllabus must be presented up meeting with Program director).


All course costs and materials must be discussed with the Program director. 


If approved, the class must be added to the class brochure with a brief description of the class and biography of the teacher.


There must be a class minimum, in which there are enough participants to have the class.